Andres Larin

3851 view(s)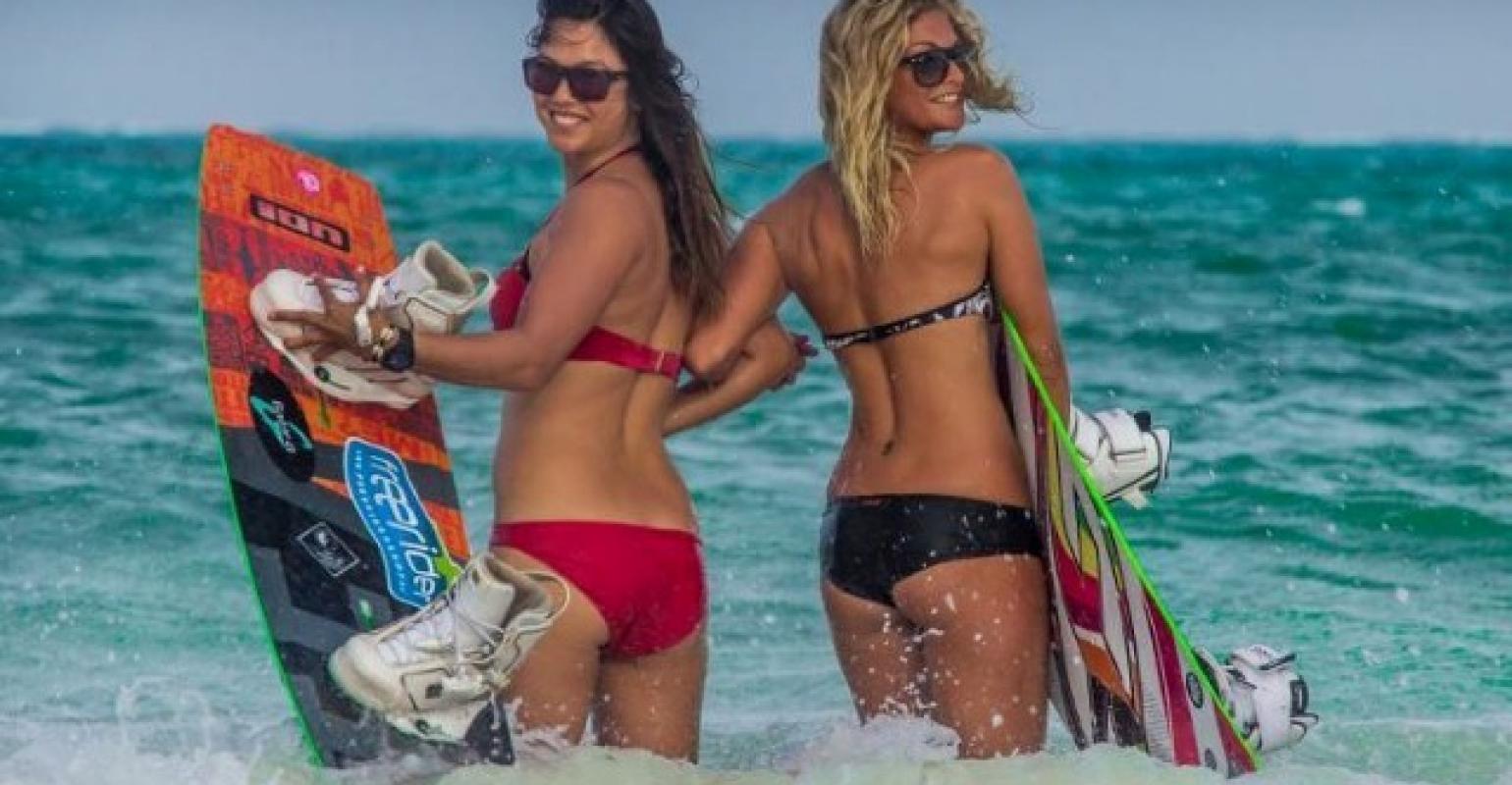 Transform your body, eat anything you want, get zen, live the beach lifestyle, make all men fall in love with you, and 5 more reasons why you should learn to kiteboard.
1. Transform your body
Kiteboarding is the best and most fun full body workout ever. Without even noticing that you're working out, kiteboarding will make you look freaking hot. You'll have the six pack and rock hard butt you've always wanted in no time.
2. Eat anything you want
If you kiteboard three times a week for about 1 or 2 hours per session (depending on the conditions and what you do on the water), you'll want to eat a lot–and now you can. Kiteboarding is your diet.
3. Get zen
Checking the wind conditions, driving up to the beach, laying out your lines, pumping and launching your kite, riding the waters with the wind in your hair and the sun on your face will make you tune out everything. No thoughts, and no worries. Kiteboarding is a zen experience that will leave you in total calmness after each session.
Include some headspace and a couple of yoga stretches before or after your kiteboard sessions and you can skip your meditation and yoga classes all together.
4. Surround yourself with happy people
You'll be surrounded with people who have already discovered the benefits of kiteboarding. Of course, they're happy.
Furthermore, helpfulness and kindness is inherent to kiteboarding and the community, as you need somebody to help you to safely launch and land your kite.
5. Live the beach lifestyle
What could be nicer than having to go to the beach all the time? De-stress, revive, spend more time in nature and catch up on your tan.
6. Look like a beach babe
Smooth skin, wavy beach hair, golden tan, tight butt and cool, sexy beach clothes–do I need to say more?
7. Make all men fall in love with you
a. Kiteboys will adore you while the rest of the men fall head over heels for you.
You're a chick on a kiteboard–what's not to love?!
b. Your boyfriend–the kiteboarder–will love you even more.
Joining your boyfriend in kiteboarding has serious advantages:
– He no longer has to divide his time between the wind and you.
– You don't have to follow him around pretending you're fine tanning in the midst of a sandstorm–now you can kiteboard too.
– He gets the chance to show of his knowledge (men thrive on this).
– He will be extremely happy and very proud of you.
– You don't have to be jealous about all those kiting beach babes–now you're one too.
– You get to share a unique and beautiful experience.
Learning to kiteboard will make your boyfriend love you even more, and can only improve, if not save, your relationship.
Side note: You must never learn to kiteboard from your kiting boyfriend and always go with a certified kiteboard school. No exceptions. (Related: How to Find the Best Kiteboard School and Instructor)
8. It's forever
Kiteboarding is more about safety and technique than raw strength, which is not only nice when learning to kiteboard, it also means that you're never too old to kiteboard.
9. Never get bored
Enjoy the versatility of kiteboarding. Ride waves, practice awesome tricks on flat water (freestyle), or ride from A to B for hours letting the wind take you down (downwinders).
Also, change the setting: kiteboard rivers, lakes, oceans, and when you hit winter, go for a powder ride in the snow–it's all possible.
10. Learn to fly
Say what?! Yes, when you learn how to catch air, you'll be able to launch yourself above the water and soar in the air for seconds. How's that for magic.