Andres Larin

2265 view(s)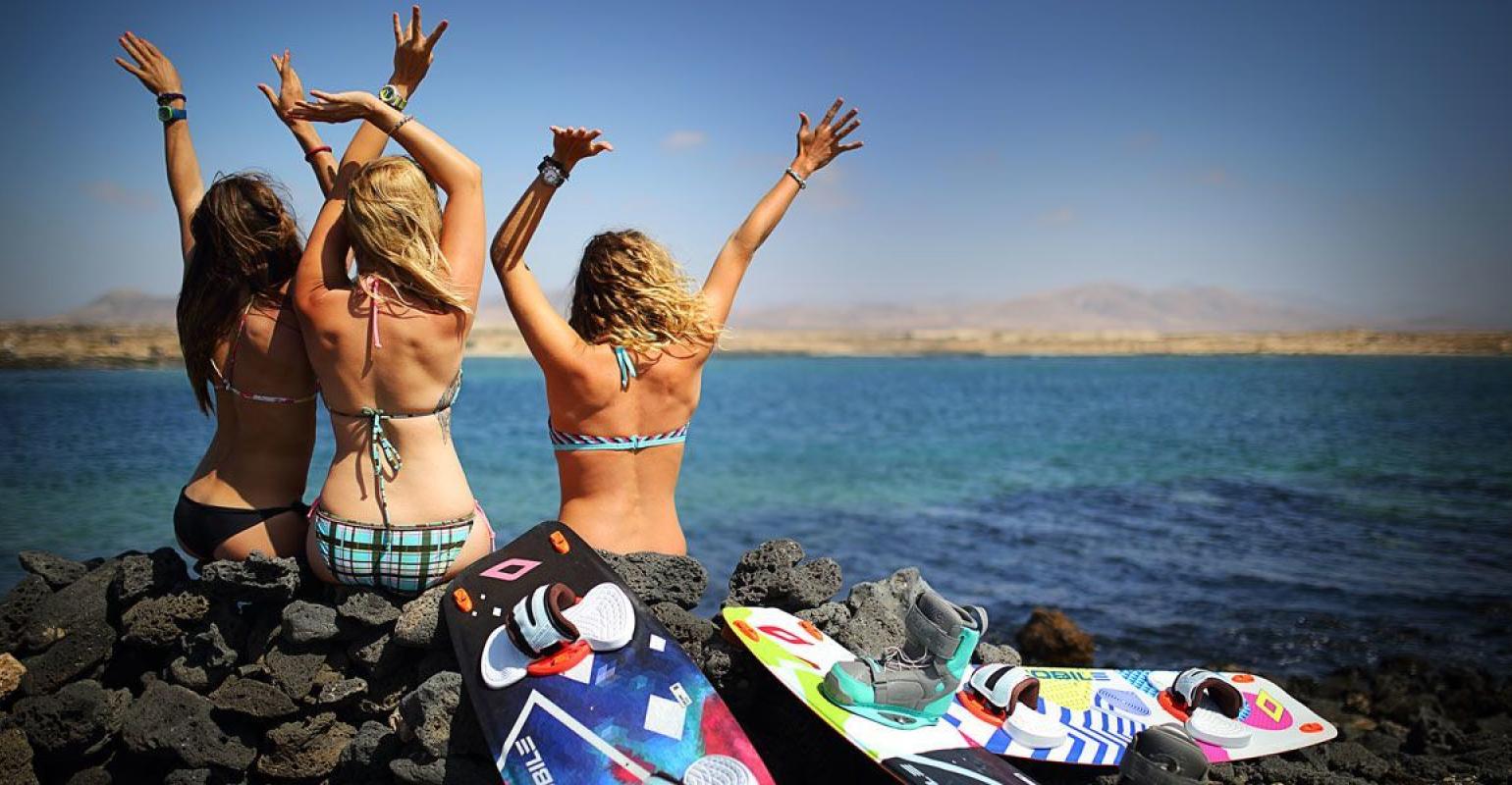 1) You will travel to the most exotic places
There are so many stunning kitesurf spots to discover around the world, I'm getting all giddy with excitement when I just start thinking about it. I was always travel-addicted before but since I started kitesurfing it is way more fun. I already saw so many different spots and every spot has a different benefit and a different vibe but I'm still so hungry for so much more to see. Do you need an inspiration for your kite holidays? Check out the free guide to my Top 10 Kitesurfing spots here.
2) You will get to know the locals and the culture easier
Of course it always depends on the spot but most of the times doing the same sports help you to get to know the locals way faster and easier, get in touch with them, go out for food to the local chicken shag you would never find if it wasn't for them, drink the cheapest and best Caipirinhas or go for a Brazilian night of Forro where you're the only tourist. I've had unforgettable experiences and to me kitesurfing is the easiest way to dive into local culture.
3) You will make new friends all over the world
There is always a nice community in kitesurfing. Unless surfing, where everyone is a bit for himself and you kind of have to fight for every wave, the beautiful thing about kitesurfing is that you have enough wind and space for everyone (depending on the spot of course). It's very easy, even for shy people to get to know new people on the spot, connect, go kitesurfing together and go out for drinks at night. I've met so many amazing, like-minded people over the past few years and keep meeting them at different corners of the world again.
4) You will get super fit and toned without even noticing it
It's the dream, right: getting muscles or looking leaner without any effort? Kitesurfing will make you so excited and happy, you don't even realize that you're doing a hardcore full-body-workout. You will only realize it a few days after when your abs are hurting so much, you have to roll out of bed instead of getting up as it would be too much pain to tense your muscles.
5) You will be out in nature on the fresh air for most of the day
If you're living in the city like I did you will most probably spend a lot of time in closed rooms and maybe also exercising in the gym instead of going for a run outside as it's too cold, too rainy, too grey or whatever excuse we always find. Being the whole day at the fresh air and in the water, you will feel like a new person.
6) You will be more present, in the moment
We all know we should practice more mindfulness, be more in the moment, meditate in order to calm down and get more from life. It's so easy to say but so hard to follow. The good thing about kitesurfing is that you HAVE TO be mindful and in the moment because you have so many elements to consider, even if you are an experienced kitesurfer. I always say kitesurfing is my active meditation and if you ask around I think everyone will tell you the same.
7) You will surround yourself with happy people
The majority of kitesurfers I met until now are happy, laid-back people cause practicing that sport attracts a certain kind of people. It's usually the people who appreciate nature, the adrenaline rush and also meditative effect about kitesurfing, who live life to the fullest, who enjoy the little things and who live in the present.
8) You will keep pushing your boundaries – the sky is (not) the limit!
Whether you're just kiting back and forth and enjoying the ocean and the view or your surfing up and down the waves, with or without straps, or doing crazy freestyle tricks or going for the odlschool hooked in high airs, every single one of those facets is what makes kitesurfing so special. There is so much diversity in this sport and you can keep progressing no matter how good you already are.
9) You will get smarter and more productive by kitesurfing
Exercise stimulates growth factors in the brain and improves memory and thinking skills. By training your body you're automatically training your brain as well. How amazing is that? Plus, very often when I get stuck in a project or can't solve a problem, I go for a session. And while I'm on the water, thinking about something completely different, I suddenly have the solution. So when I get back to my desk I usually work way more focused and productive.
10) You will feel and look better
When you go kitesurfing you feel a million times better and healthier. The saltwater make your skin look better, the sun bleaches the tip of your hair, you have a nice tan, you look toned and you will sleep better. The best of all you will be so happy by all the adrenaline and endorphins rushing through your body that you will have that inner glow and endless energy.
// So all in all, just talking for myself, kitesurfing makes me a better person.
Because all the goals I have, the principles I want to live by and the things that are good for me, are covered by simply going kitesurfing. Want to see the living proof? Watch the smile on my face after a kite session. It will show more than a billion words could ever tell.