Andres Larin

2697 view(s)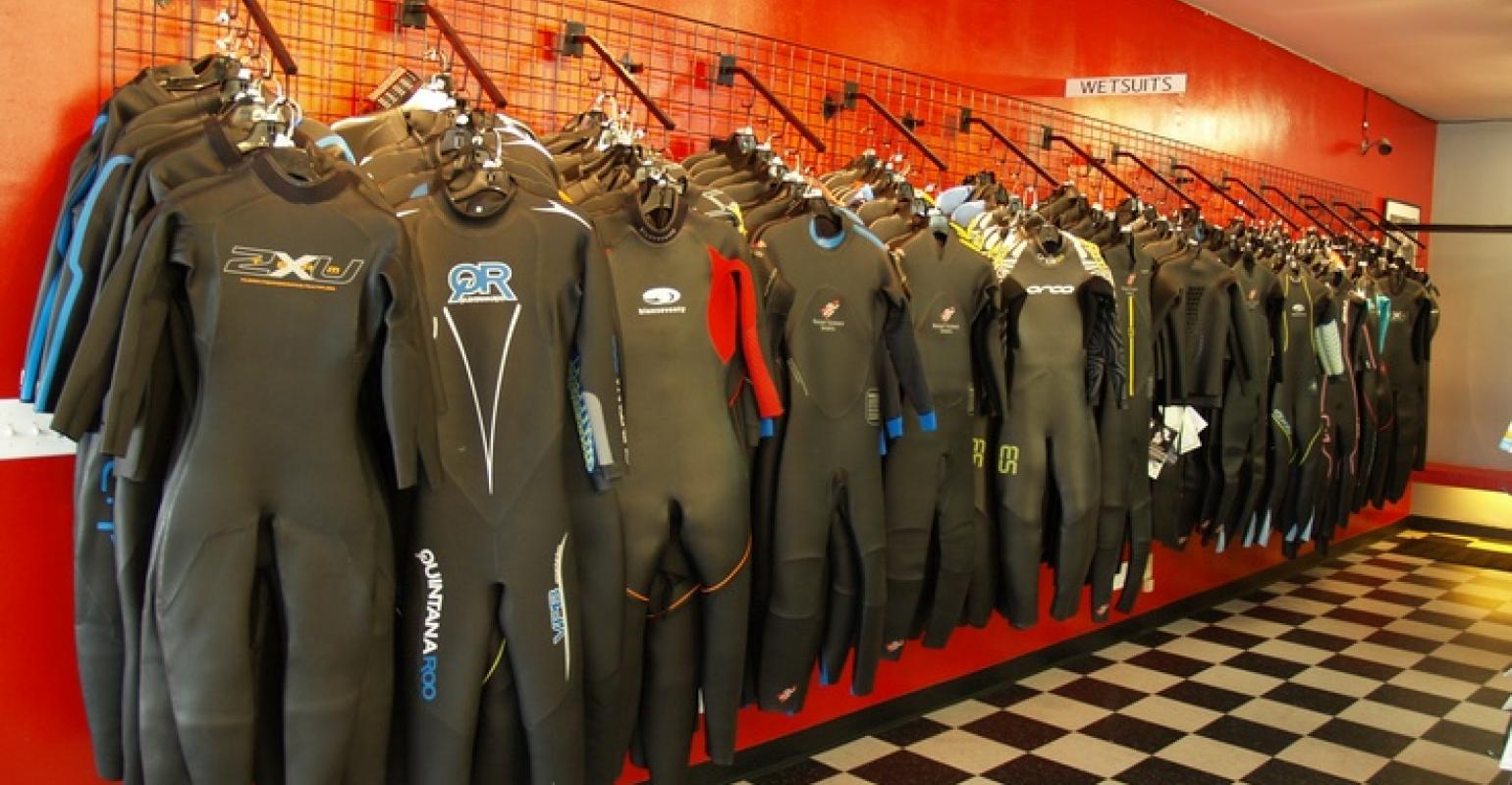 Things to consider when looking for the right wetsuit for you
1. Where do you ride? What is your season high and low temperatures for both water and air? How long into the season will you realistically ride? How much temperature change do you experience throughout your riding season?
2. Are you warm blooded, cool or cold blooded? I am still wearing booties, hood and gloves when lots of riders are in just their wetsuit. How important is warmth to you personally?
3. What is your budget? This is always a tough one. Everyone wants to spend all their money on their kite, board and harness. Remember that your wetsuit is stuck to your body and will be a huge deciding factor on how long you can ride in comfort. In Lake Michigan you must have a wetsuit, and for all practical purposes it needs to be a 5/3 blind stitched and glued suit. You are talking of an investment between $175-350.
4. Sizing – Okay, so this is a given. This is absolutely critical for your comfort. If you get a suit, it should be snug, but not super tight. Can you touch your toes? Are the arms and legs long enough or too long? You don't want to have bunches of neoprene on your arms or legs. I like to leave a little extra room for a layer of polypropylene for those really cold days. If you buy a suit online and it does not fit right, do not use it. Call the retailer and trade it in for the right size.
5. Booties, hoods and gloves – If you want to ride when it's cold you will need all three. Booties are the most important to start with. Plan on spending $100 - $150 to get the right set up of all three pieces of gear. Your extremities are always the weakest link in the length of your session due to cold.
Wetsuit Pricing Breakdown
This next section is a price point break down on how much wetsuit you get for how many dollars you spend. I will be gearing this information toward colder climates since our experience is with the Great Lakes, where we ride from water temps in the mid 30's to around 70. Many equations use the total temperature of water and air to give you a guideline when you can ride. Throw in higher winds and clouds and the comfort level will begin to drop even further. Of course some folks are tougher than others and these are just guidelines; your riding experience may be different.
Shorty or Riding Top
Keeps the core warm and allows you to extend your session in comfort. I am a huge fan of the NPX Heatseeker with .5 mm neoprene and titanium liner. I also wear this under my wetsuit on very cold days. Shorties keep you warmer but are more restricting to the lower body.
3/2 Summer Wetsuit
Generally these suits are not glued and blind stitched and allow water to flush through the suit each time you wipe out.
5/3 Basic suit
Assassin 5/3 wetsuitThis is a full suit that is glued and blind stitched. It locks out about 90% of all water flushing through your suit. If you ride in a cold climate this type of suit or warmer is a must.
5/3 Insulated Suit
This is comparable to a basic 5/3 but with extra features to keep you warmer. Insulated panels and a better entry system to reduce water flush during wipeouts. These are our best selling suits because of price and durability. These also make excellent surfing wetsuits.
5/3 Wind Suit
These suits are kiteboarding and windsurfing specific. The outer layers is a smooth skin that allows water to run off the suit as soon as you are up and riding again. This allows for less heat loss from wind-chill on a wet wetsuit. These wetsuits are super comfortable, but not as durable. If you take care of your gear and don't want to surf, these suits are excellent values.
5/3 Deluxe
Andy Bolt kiteboarding in ice water in his drysuitNow we're talking. Toasty! These wetsuits have insulation everywhere and the best entry system available. Do you want to have the longest season possible? Spend the extra money and you will be on the water early and riding late.
Drysuits
Good from 60 up to 130 combined air and water temp with different layers of under garments possible for all weather conditions. Those who ride them, swear by them. You will pay more, but what is your riding time worth?
Temperature Chart
Riding Gear Water plus Air Temp
Board shorts Above 140
Shorty or Wind top Above 125
3/2 Summer Suit Above 120
5/3 Basic Above 100-110
5/3 Insulated Above 90
Wind Specific Suits Above 90
5/3 Deluxe / Elite Wind Above 70
Drysuits Above 60
Disclaimer – Everyone is different when it comes to comfort and ability on the water. I generally would add 10-15 degrees to the above temperature to be comfortable and warm in very windy and cloudy conditions. Please keep this in mind as you choose your suit for long sessions.