Andres Larin

3044 view(s)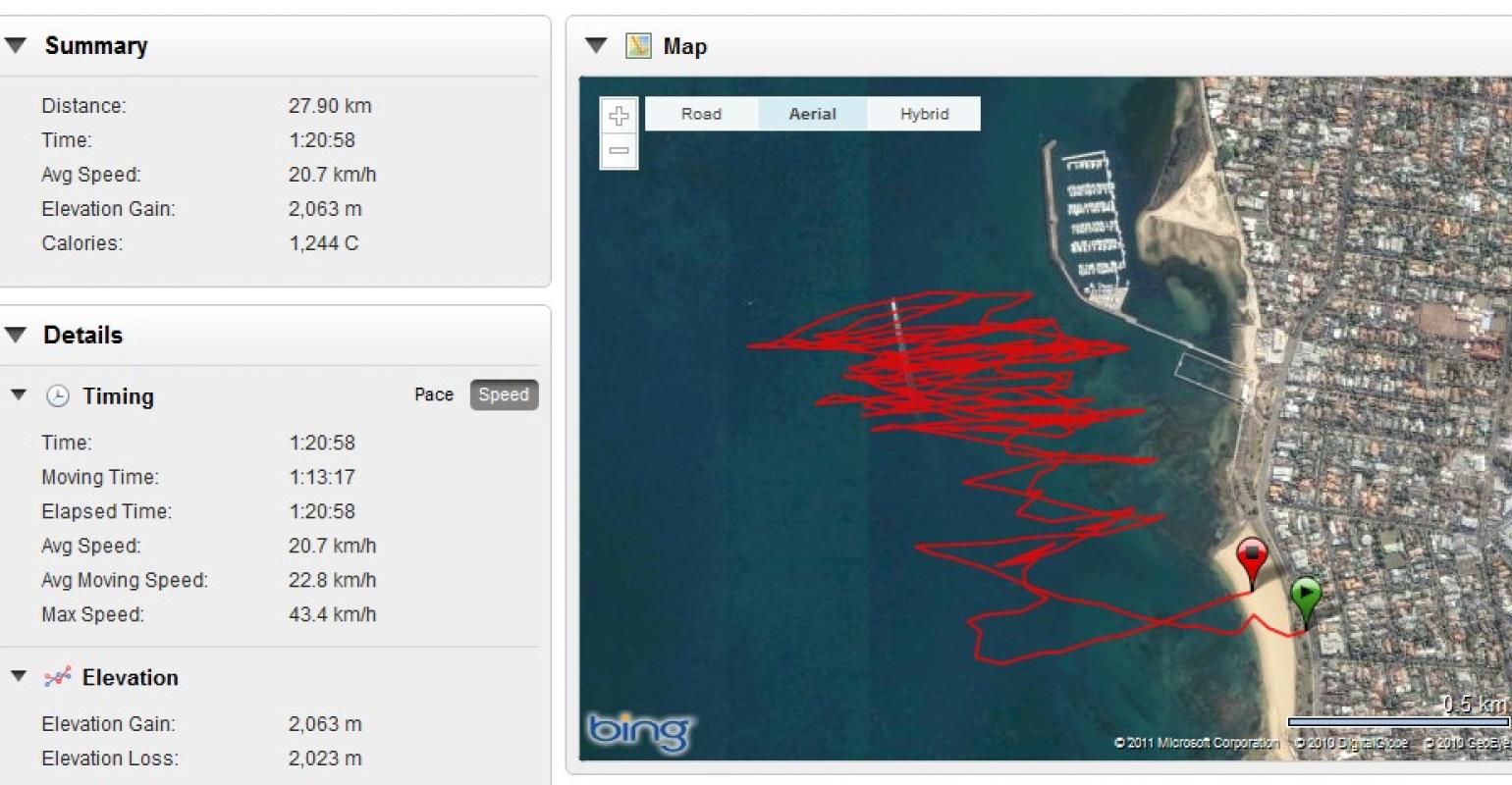 It is interesting to use a GPS for logging some of your kitesurfing sessions, particularly downwinders.
Desirable features for kitesurfing
- A compact GPS is best.
- Wrist mounted provides easiest access
- Download track log for sessions
- If waterproof IPX8 rated (fully sealed, no gaskets) can use without a waterproof case
- Large screen display option makes it easier to read on the water
- Route navigation (only available in high end devices)
Early generation GPS devices
The Garmin Foretrex 101 (below left) requires a serial port interface which is now not common on computers.
A Garmin Edge 705 bicycle computer (below middle) is quite compact and has a USB interface.
If you want to get serious and try for a speed record, the Navi GT31 (below right) or Navi GT11 is recommended at GPS-kitesurfing.com. You can also upload your track logs to this site and compare with others how you are going.
Second generation GPS devices
The Garmin 310XT and 910 XT are fully waterproof (e.g. rated to IPX8). The 910XT has some additional features that you probably don't need for kitesurfing.
Note that you cannot enter and navigate a route with these units, but you can store a waypoint. You download track logs via an ANT wireless interface - there is no direct USB connection. Recharge them with the supplied USB lead with a clip that contacts two external terminals on the back.
Third generation GPS Devices
The latest GPS devices include features such as the ability to create a route by joining waypoints and then navigate the route. This is a standard feature for GPS units used for hiking. An example is the Garmin Quatix, available for a premium price.
Other features include:
- Sailing racing specific page
- Barometer and altimeter
- USB charging dock
- Download routes and waypoints from a computer
While these units look more like a normal watch, note that with the GPS turned on, you will need to recharge it frequently due to heavy battery use. If you are not racing and don't need to navigate a course, this watch could be more than you need.
Here is sample GPS tracklog for a kitesurfing session from a Garmin Edge 705, uploaded to the free Garmin Connect website.
NB: GPS units that are described as "waterproof" may let some water in and be destroyed . It is best to put your GPS in waterproof pouch, which you can then put in the front pocket of a buoyancy vest, or in an waterproof arm pouch or harness accessory pouch.