Andres Larin

2972 view(s)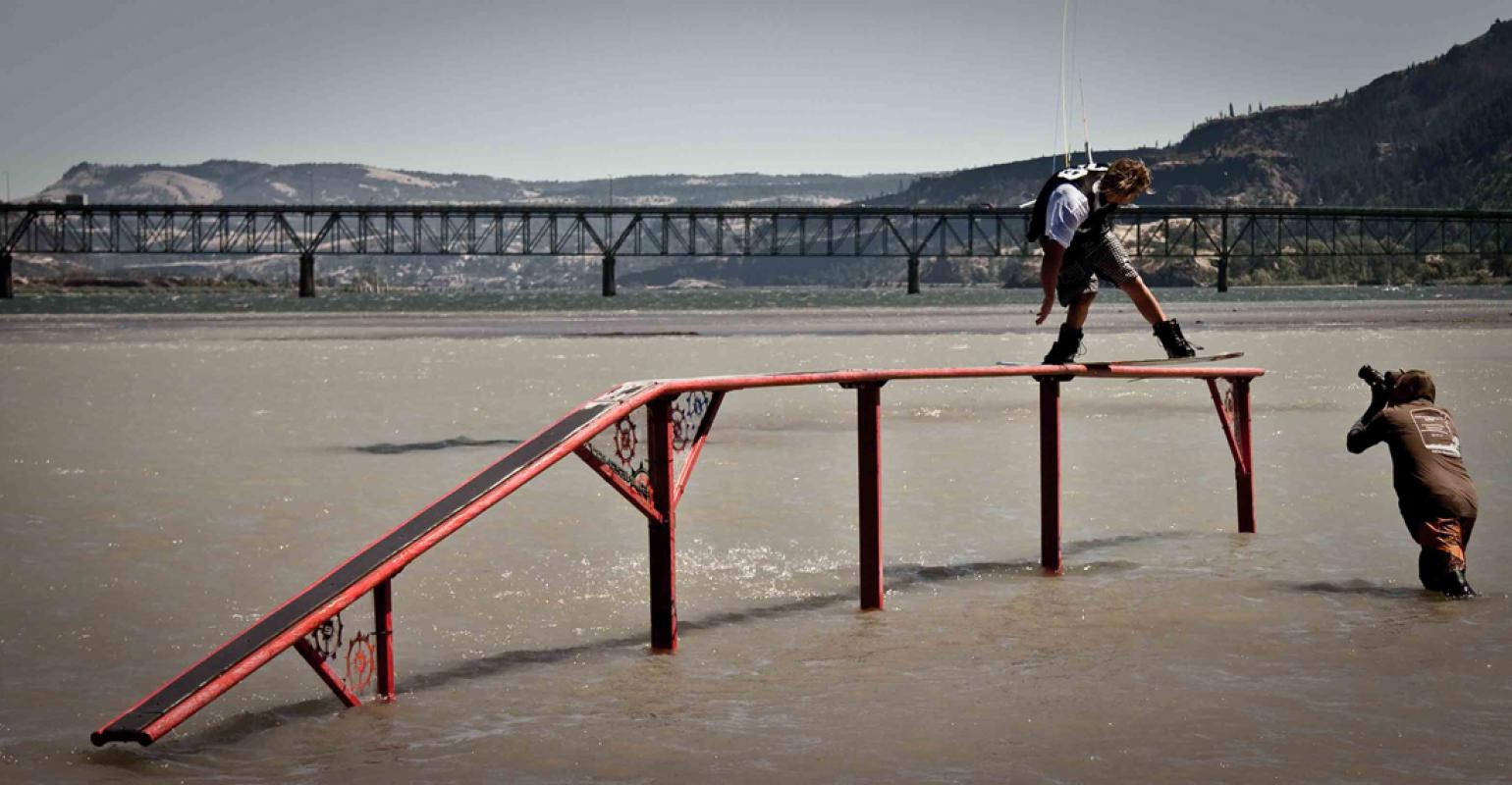 So you want to line up and hit a rail? It can be super daunting at first, but as soon as you're locked into a rail you'll love it! Before you can hit a rail, you've got to check on a few things.
First, set the rail in the water pointing somewhere around 45° off the wind. Make sure your gear is working right and check that your kite flies nicely unhooked without being overpowered or wanting to stall.
Take the fins off your board so they don't catch and it's going to feel a whole lot better if you're laced into some bindings for control, commitment, and support.
1. Come in upwind of the rail with your kite set about 45° above the water.
2. Unhook and bear off towards the rail.
3. Try and match your direction of travel with the rail's angle and focus right at the end that you're aiming for.
4. As you approach the rail, ollie or lift on the rail into the slide you want to hold – 5050s or boardslides are good to start with.
5. Center your body weight over your board while keeping the board flat on the rail.
6. Keep your knees loose and the bar low for style and control.
7. Now hold it, rotate, or press it until you make it to the end.
8. Spot your landing, soak it up with your knees, and ride away.
Tips:
* If you aren't making the entire slide, you're probably not lining up with the rail right. Line up earlier from upwind and focus right at the end.
* If your board is slipping out from under you, it's because you're either edging onto the rail or leaning off the board. Focus on keeping your body weight low and over your board while riding it flat.
* If you're losing power coming into the rail, it's probably because you're lining up too early and slacking the lines. Try to turn in later so you hold tension and have enough power to slide the whole rail.