Andres Larin

2527 view(s)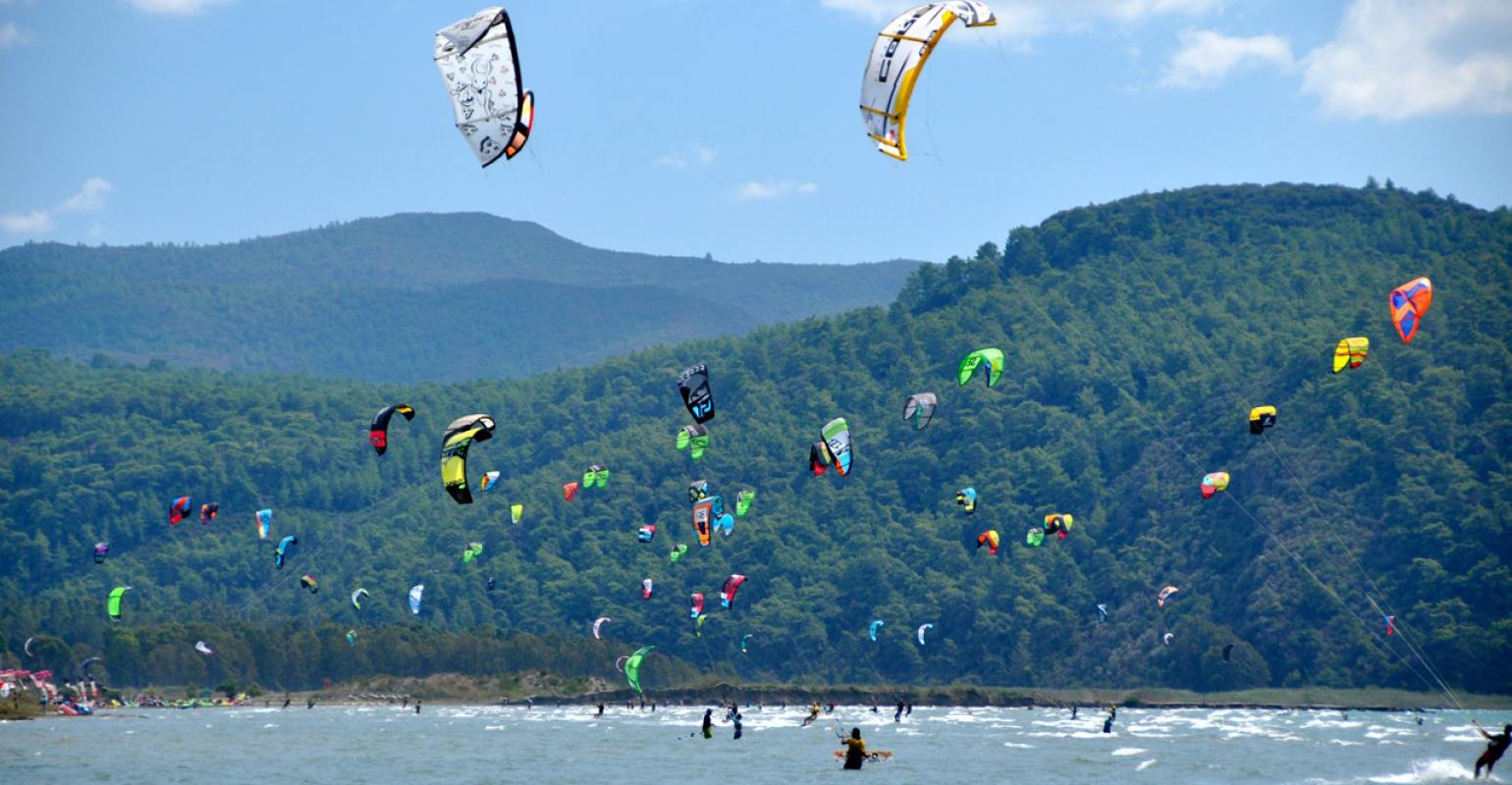 Kui sa otsid türkiissinist vett, päikest ja surfamist ainult šortside väel, ilma pikkade lendudeta, siis Türgi on sinu jaoks õige koht! Lohesurf Türgis on siiamaani suhteliselt avastamata ja siin on piisavalt ruumi, et saaksid omas tempos rahulikult areneda. Mitte kõik rannad ei luba lohesurfareid suve peamistel kuudel aga üks kõige soositum ja tuule suhtes kindlaim on Gokova Bay ehk laht, mis asub Muglas.
Parimad tuuled: aprilli keskpaigast oktoobri keskele
Tuule tingimused: päveased termotuuled 9-10 m/s
Vee temperatuur: suvel šortsid, hooaja alguses ja lõpus soovitav lühike kalipso
Vee tüüp: Sile vesi, väikesed lained kui minna sügavamale vette
Ilm: Kuum ja päikeseline, 25 kuni 25 kraadi
Ööelu: Kohalikus linnas Akyakas on mõned paarid ja palju restorane. Marmaris on ainult 25 minu kaugusel vilkast ööelust.
Gokovas surfamine
Gokova is wonderfully reliable in Turkey kiteboarding area where the wind is concerned as the bay is hidden between high mountains covered in pine trees, which suck in the wind from the open sea beyond, accelerating down to Gokce Beach. Gökova Bay is also known as the Gulf of Cos and the waters here are amongst the purest in the Mediterranean, varying from the darkest blue to the lightest turquoise.
Kiting at Gökova Bay has left a lasting impression on many riders from beginners to professionals who keep coming back; yet the bay is still undiscovered compared with the worlds 'premier' kiting spots and has just as much, if not more to offer.
With a width of 3km's and shallow water for 150m out, the bay is suitable for all levels of riders. There are no obstacles such as trees, buildings or rocks and with seven rivers entering the bay the water is clear, clean and not very salty!!The Kiting SetupA light sea breeze starts around 9am and accelerates to around 18-20 knots by 12am as the air temperature increases. Keep in mind that this is a thermal location and therefore Windguru will not give you a precise forecast. A rule of thumb, if it's sunny it's Always Windy!
Due to its orientation, Gökova Bay does not suffer from gusty wind; it is clean, smooth and friendly as there are no obstacles for it to pass over on its way to you and your kite!Getting to TurkeyFlights from Europe are inexpensive and only under 4hrs in length.To get to Gokova you can either fly into Dalaman Airport which is 45 minutes drive or Bodrum-Milas Airport which is 1 hour away. Many charter and budget airlines fly direct to both airports however if you fancy a stopover in Istanbul, Turkey's internal flights are low-cost and fly daily.