Andres Larin

4305 view(s)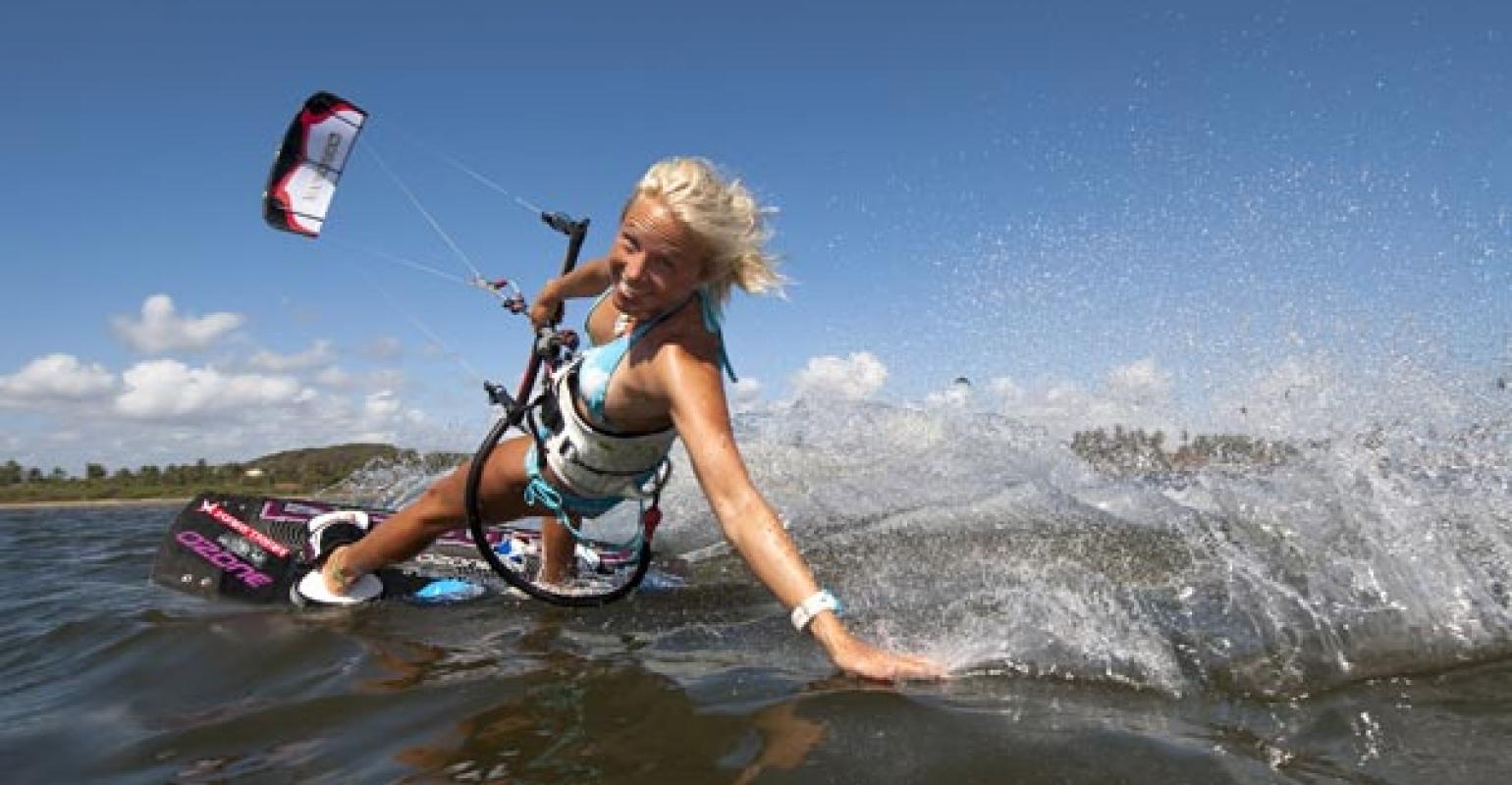 Levinud on väga suur eksiarvamus ja seda eriti naiste hulgas, et lohesurfi õppimiseks sa pead olema väga tugev või et sul peab olema vähemalt tugev ülakeha, et suuta lohet õhus hoida. Seda kasutatakse tihti põhjusena miks mitte võtta seda esimest sammu lohesurfi koolituse suunas. See on ka ilmselt üks peamisi põhjuseid miks naiste osakaal sellel spordialal on nii väike. Õnneks on see nüüd hakanud natuke suurenema. Lihtne tõde on see, et see on vale ja põhjus on järgmine.
Lohesurfi õpivad inimesed vanuses 5 kuni 85 eluaastat, kes seda naudivad ja enamus neist ei ole enne alustamist eriti heas vormis või tugevad. Tõde on see, et lohesurfiga tegelemiseks on vaja väga vähe ülakeha tugevust.
Paljud arvavad, et kuna lohe juhtitakse poomiga, siis on vaja tugevat ülakeha, et olla võimeline lohe täit jõudu kätega kinni hoidma. Kui see oleks tõsi, siis kõigi lohesurfarite käed oleksid nagu Schwarzeneggeril. Kuna lohe kinnitub inimese külge läbi rakmete, siis enamus lohe jõust kantakse sinu keskosani, mis on kasulik kõhulihastele. See tähendab, et kogu sinu keha raskus tasakaalustab lohe jõudu ja lihtsalt end tahapoole kallutades kontrollite te seda jõudu. See vähendab poomi surve kätele ja ülakehale peaaegu nullini, nii et tegelikult võid sa lohega sõita kummagi käe ühe sõrmega.
Compared to a sport like windsurfing or even snowboarding or skiing the level of fitness and body strength required to learn to kitesurf and then actually get out on the water and do it, is a lot less. Of course once your up and riding you can control exactly how much effort you put and it can become an extremely physical sport...if you want it to be. On the flip side I have seen 85 year old grandma's cruising up and down all day with no problems.
So if you've always fancied getting in to kitesurfing but always thought it looked a little too physical then maybe now's the time to put it to the test and actually find out. The sport needs a great many more female ambassadors and there are some great opportunities for women inside the kitesurfing world at the moment because of the low number of female participants and the relative infancy of the sport. So go on give it a go, you'll be surprised how easy it is to learn to kitesurf!